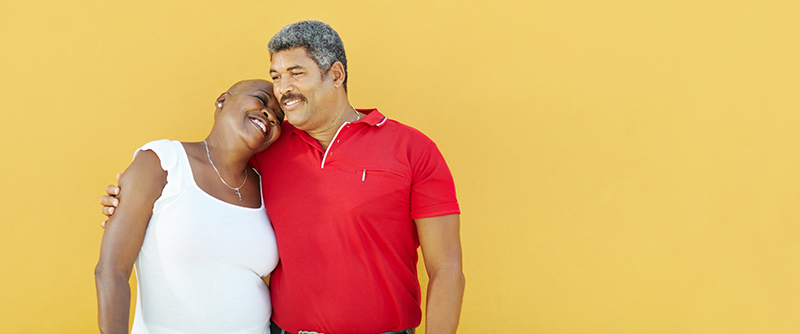 Simplefill is committed to helping Americans who are struggling to pay for the prescription medications they need to manage chronic diseases, such as Lambert-Eaton myasthenic syndrome. Continue reading to learn about our Firdapse patient assistance program, and apply today.
What Is Firdapse?
Firdapse (amifampridine) is a prescription medication used in the treatment of adults with an autoimmune disease known as Lambert-Eaton myasthenic syndrome (LEMS), which causes progressive muscle weakness. In LEMS, the body's immune system attacks the connections between nerves and muscles, which affect the transmission of signals from nerve cells to muscle cells. 
About half of LEMS cases arise in connection with small cell lung cancer, probably because the immune cells fighting cancer also attack nerve endings, which have some of the same proteins as cancer cells. The LEMS cases not related to cancer are believed to have a genetic link.
Firdapse is taken by mouth three to four times daily.
What Does Simplefill Provide?
The potential for incapacitating muscle weakness that comes with a LEMS diagnosis can bring tremendous stress to patients and their family members. And when LEMS is caused by underlying cancer, the physical, emotional, and financial burden can be particularly heavy. Simplefill aims to improve the quality of life for the entire family by relieving the stress associated with not being able to pay for essential medications.
We do that by raising awareness of the availability of prescription assistance to help the uninsured and underinsured maintain an uninterrupted supply of costly medications like Firdapse. We are proud to have made it our mission to connect those in need of prescription assistance with the programs and organizations that can provide it.
How Does Firdapse Work?
In people with LEMS, immune cells attack nerve endings, preventing the release of acetylcholine, which is essential to transmitting signals to activate muscle cells. Firdapse helps restore the release of acetylcholine so that muscles get the signals needed for them to function properly. 
How to Get Firdapse Prescription Assistance
We've made the process of obtaining prescription assistance as easy as possible, but there are still two steps you'll have to take—we can't take them for you.
First, you'll need to become a Simplefill member by applying online or calling 1(877)386-0206. Second, you'll participate in a telephone intake interview with one of our patient advocates. We'll handle everything from that point on.
We'll create your Simplefill member profile using your answers to the advocate's questions about your medical condition, financial situation, and insurance status. Your profile will provide the basis for determining which prescription assistance programs you qualify for and are likely to provide the help you need. We'll submit applications to those programs on your behalf and get you enrolled without you having to lift a finger.
Our relationship with you won't end once you're receiving Firdapse prescription assistance. For as long as you remain a member, Simplefill will ensure that you continue to get the help you need to pay for your Firdapse and any new medications that may be prescribed for you in the future. 
Apply Now
Become a Simplefill member and you'll soon be getting the Firdapse prescription assistance you need. Apply with Simplefill today.