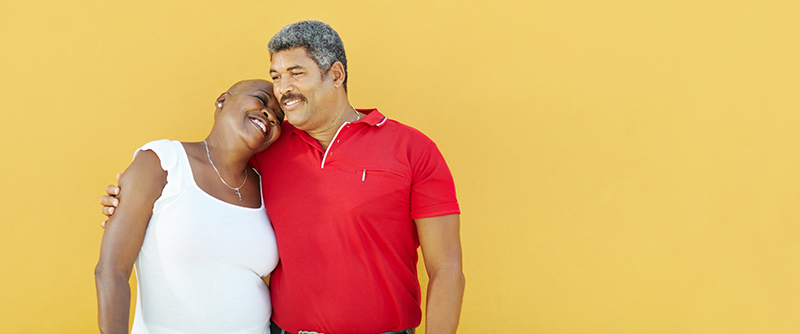 Simplefill is dedicated to helping Americans who are having trouble paying for important medications they need to take long-term, such as Descovy.  Missing doses increases the risk of disease progression, but the high U.S. cost of prescription medications can make it difficult to maintain an uninterrupted supply. To learn more about Descovy and how Simplefill can help, read below, and enroll today.
What is Descovy?
Descovy (emtricitabine and tenofovir alafenamide, or F/TAF) is prescribed to adults and children age 12 and over for the treatment of HIV-1. The HIV-1 virus can cause severe neurological problems including abnormal behaviors, motor dysfunction, and dementia as well as neuropathological responses in all types of brain cells.
Descovy is not a complete treatment for HIV-1 and must be taken in conjunction with other HIV-1 medications. It is taken in pill form once daily.
Descovy for PrEP (pre-exposure prophylaxis) is a formulation specifically intended to protect HIV-negative adolescent and adult males from contracting the HIV-1 virus through sex. People taking Descovy for PrEP must test negative for HIV-1 before beginning treatment and must continue to be tested every three months while taking it. This is important because anyone who contracts HIV-1 while on a prophylactic Descovy regimen will need additional medications to treat the virus.
What does Simplefill Provide?
Descovy serves an important purpose for individuals living with or who are at risk of becoming infected with HIV-1.  But ongoing treatment is an expensive proposition. Simplefill can help ensure that people who rely on Descovy for treatment of or protection against the HIV-1 virus don't have to worry about not being able to afford it.
How Does Descovy Work?
Descovy combines two different drugs, emtricitabine and tenofovir alafenamide, in one pill. Both of these drugs are HIV nucleoside analog reverse transcriptase inhibitors. Inhibiting the activity of HIV reverse transcriptase breaks the viral DNA chain and prevents replication of the HIV-1 virus.
How to get Prescription Assistance
To become a Simplefill member and get help paying for your Descovy prescription, apply online or call Simplefill at 1(877)386-0206. Within 24 hours of your first contact, you'll be called by one of our patient advocates who will conduct a telephone interview and create your member profile.
We'll use that profile to match you with the Descovy assistance programs most appropriate for you.  No paperwork is required on your part. We'll submit applications on your behalf to the programs that are your best match. Upon acceptance, we'll also take care of getting you enrolled.
We hope you will be a Simplefill member for as long as you need prescription assistance, not only for your Descovy, but also for any additional drugs that may be prescribed for you in the future. We'll continue to ensure that your Descovy prescription is renewed on time. We'll also add any new prescriptions to your profile and find you help paying for them as well.
Apply Now
Apply with Simplefill today, and eliminate your concerns about the cost of your Descovy prescription.