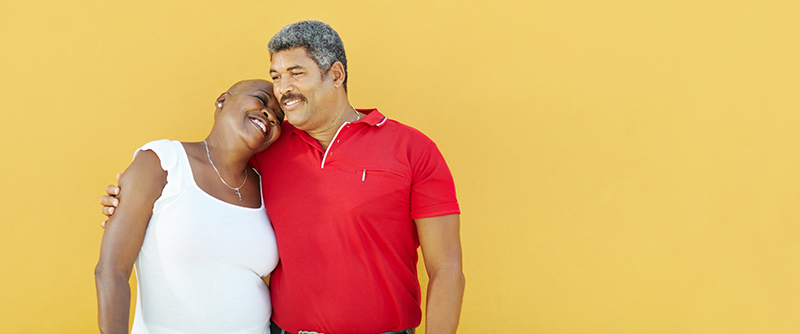 Simplefill's mission is to provide help for Americans who are struggling to pay for prescribed medication, especially those they must take long-term for diseases such as cancer. Continue reading to learn about our Avastin patient assistance program, and apply today.
What Is Avastin?
Avastin (bevacizumab) is a medication used in the treatment of colorectal, lung, glioblastoma, kidney, cervical, and ovarian cancer. It is prescribed most often as an adjunct to post-surgical chemotherapy when cancer has metastasized beyond the primary site. Avastin is administered as an infusion by a healthcare professional, typically every two to three weeks. 
What Does Simplefill Provide?
A cancer diagnosis, and particularly learning that cancer has spread to other parts of the body, can cause an incredible amount of stress for both patients and their family members. The emotional and physical toll it takes is compounded by the financial burden of a cancer diagnosis. Simplefill aims to help relieve some of that stress by connecting patients with sources of prescription assistance that can cover some or all of the cost of medications like Avastin.
How Does Avastin Work?
Avastin is an antiangiogenic therapy that works by preventing the flow of blood to tumor cells. It does this by targeting existing blood vessels that are feeding tumors and preventing the growth of new blood vessels. Avastin blocks the action of a protein called vascular endothelial growth factor (VEGF) that plays an important role in the growth of blood vessels. The goal is to starve the tumor, which could result in it shrinking in size.
How to Get Avastin Prescription Assistance
As soon as you become a Simplefill member, we'll start the ball rolling to get you the prescription assistance you need to pay for your Avastin. All you need to do to become a member is to apply online or call us at 1(877)386-0206. 
Shortly thereafter, you'll get a phone call from one of our patient advocates, who will ask you some important questions about the medications you take, your income and financial situation, and your insurance status. Once you've completed that phone interview, there's nothing else you will need to do. We'll take it from there.
We'll use the information you provided to the patient advocate to create your Simplefill member profile, which will enable us to match you up with the Avastin prescription assistance programs you should qualify for. We'll complete and submit applications to those programs on your behalf, and we'll also take care of any enrollment paperwork for the programs that accept you.
Understand that Simplefill will stand beside you for as long as you need us not only to make sure you continue to get prescription assistance for the Avastin but also to update your member profile as changes occur and connect you with prescription assistance for any new medications added to your treatment plan. We plan to make your worries about paying for your medications a thing of the past.
Apply Now
Let us start working on your behalf to lower the cost of your Avastin prescription before another day passes. Apply with Simplefill today.