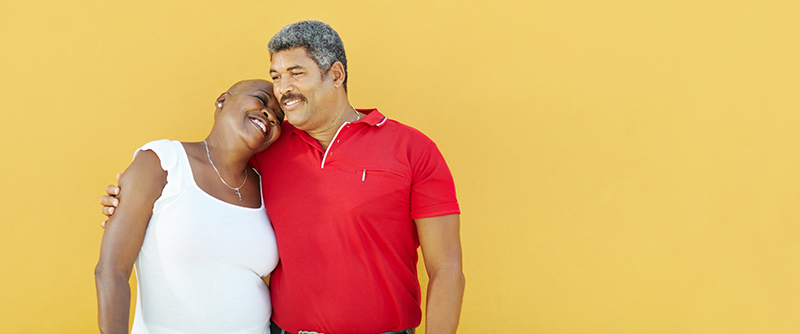 Simplefill helps Americans who struggle to maintain a steady supply of the medications they rely on to manage chronic diseases such as migraine headaches. Learn more about Aimovig patient assistance programs, and enroll with Simplefill today.
What is Aimovig?
Aimovig (erenumab) is prescribed for adults to prevent migraines and reduce the number of migraine days experienced monthly. Chronic migraine sufferers experience 15 or more migraine days per month, seriously impairing their quality of life. For some people, Aimovig reduces monthly migraine days by up to 50%.
Aimovig is injected subcutaneously once per month using a pre-filled, pre-measured injector pen.
What does Simplefill Provide?
Migraine affects one in seven people, disproportionately affecting women. It's most common in those between 18 and 44 years old, in the prime of their working years. The World Health Organization puts migraine on a par with dementia, quadriplegia, and active psychosis as being among the most disabling illnesses, accounting for 47% of short-term work absences. Very few people can work or function normally during an attack.
Simplefill understands the impact that a disease like chronic migraine can have not only on the sufferer but their entire family. The financial burden can be significant, sometimes requiring patients to sacrifice other necessities to maintain an uninterrupted supply of the medications they need to manage their condition. In the case of chronic migraines, being able to pay for expensive medications like Aimovig is key to being able to hold down a full-time job.
Simplefill provides an invaluable connection between people who can't afford their medications to the programs that can provide the financial help they need.
How does Aimovig Work?
The cause of migraine is not fully understood, but it appears to involve calcitonin gene-related peptide (CGRP), a protein in the brain and nervous system that plays a role in the transmission of pain. Aimovig is a fully human monoclonal antibody that blocks the CGRP receptors, greatly reducing the likelihood of migraine.
How to Get Prescription Assistance
If you need prescription assistance, the first step is to become a Simplefill member by applying online or calling us at (877)386-0206. Within 24 hours, you'll hear from one of our patient advocates, who will ask you to answer some questions over the phone.
The information you provide about your prescription needs and financial situation will allow us to create your Simplefill member profile. This profile helps us identify the best Aimovig assistance programs for us to apply to on your behalf.
That's right, we'll complete your applications, and when you're accepted, we'll take care of getting you enrolled. There's no paperwork for you to deal with!
We're here for you for as long as you need prescription assistance. In addition to making sure your Aimovig prescription is refilled as needed, we'll also update your profile when your treatment plan changes. You can count on us to get you prescription assistance for any new medications added by your doctor.
Apply Now
Apply with Simplefill today, and you will soon be paying significantly less for your Aimovig prescription.