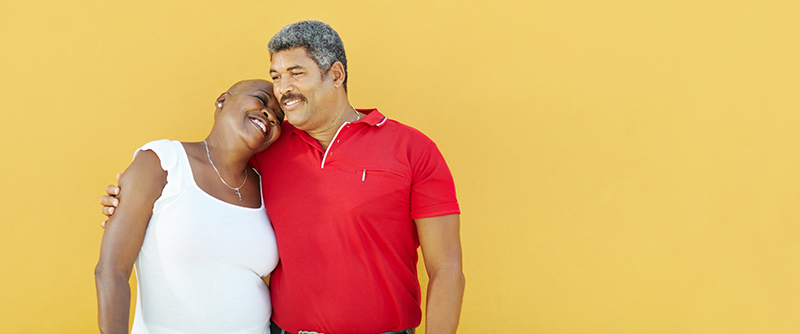 Simplefill connects Americans who are finding it difficult, if not impossible, to pay for the often costly prescription medications they depend on to manage chronic diseases with the programs and organizations offering such prescription assistance. To learn more about Oklahoma prescription assistance and how Simplefill can help you get enrolled, read below and become a Simplefill member today.
What Prescription Assistance is Available in Oklahoma?
Oklahomans living with chronic diseases such as diabetes, rheumatoid arthritis, multiple sclerosis, COPD, congestive heart failure, HIV/AIDS, or Parkinson's disease must take certain expensive prescription medications for an extended period of time, even indefinitely, to manage their symptoms, achieve and maintain remission, or slow the progression of their disease.  People who are uninsured or underinsured, and even those who are covered by employer-provided health insurance have trouble meeting high co-pays.  They may not even know that they could find help through one of the prescription assistance programs offered by pharmaceutical companies or a government-funded insurance plan.
All residents of the state have free access to the Oklahoma Drug Card. The card is distributed free of charge by a number of health organizations throughout the state. It can also be downloaded for free and is pre-activated for immediate use. The discounts available through the card can be as high as 80% on some medications. Most Oklahoma pharmacies honor the Oklahoma Drug Card.
The Oklahoma Health Care Authority is the gateway to the state's "SoonerCare" Medicaid services for low-income residents—parents, pregnant women, children, seniors, and disabled Oklahomans—who meet all of the qualification criteria. It offers a number of specialized programs for children, Native Americans, women with cervical and breast cancer, and others. Qualifying individuals enrolled in Medicare but not covered by Part D may be eligible for prescription assistance through SoonerCare.
The Oklahoma AIDS Drug Assistance Program (ADAP) offers prescription assistance to uninsured and underinsured Oklahomans living with HIV/AIDS who can't afford to maintain an uninterrupted supply of the costly AIDS-related medications they need to take to maintain their health. People applying for ADAP must be able to document their HIV/AIDS status and meet other eligibility criteria regarding their income, assets, Oklahoma residency, and insurance coverage.
What Does Simplefill Provide? 
High U.S. prescription costs can make life even more difficult than it already is for people with chronic illnesses. The additional financial burden on patients and their family members already coping with the physical and emotional stress of long-term illnesses, particularly progressive and potentially incapacitating or even life-threatening diseases, can seriously impact quality of life. The work we do to raise awareness of prescription assistance programs and increase access to them is intended to make life easier and less stressful for those in need.
How Does Oklahoma Prescription Assistance
Work? 
Oklahoma residents can find prescription assistance through two main sources:
Pharmaceutical companies that offer the medications they manufacture to those who qualify at deeply discounted prices or free of charge, typically through a nonprofit foundation established for that purpose

Government-funded insurance that provides prescription coverage for low-income and vulnerable Oklahomans
Once applicants have been approved, they typically receive their medications at no cost or for a very small co-pay.
How to Get Prescription Assistance
Simplefill has made it very easy for people in need of prescription assistance to connect with an appropriate prescription assistance program. In fact, there is very little you'll need to do to get started. Simply apply for Simplefill membership online or by calling us at (877)386-0206 and participate in a brief phone interview with one of our patient advocates, and we'll handle the rest.  
We'll build your Simplefill member profile using the information you provided our patient advocate. We'll then use your profile to identify the prescription assistance programs we believe you will qualify for and that should meet your specific needs. We'll prepare and submit applications to those programs on your behalf and handle the enrollment process once you've been approved. 
From that point on, we'll make sure you are never without the medication(s) you rely on to manage your chronic medical problem. If there are changes to your treatment plan, we'll respond accordingly by updating your member profile and getting you any additional prescription assistance you may need.
You can count on us for as long as you remain a Simplefill member.
Apply Now
Apply with Simplefill today, and you'll soon be receiving the Oklahoma prescription assistance you need.