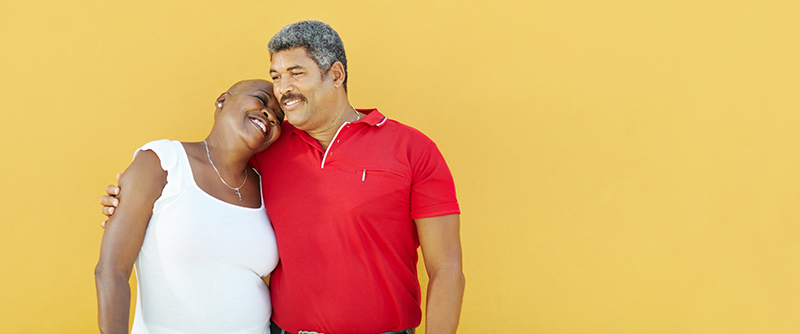 Simplefill connects Americans who are having trouble paying for the often costly prescription medications they rely on to manage chronic diseases with the programs and organizations offering such patient assistance. To learn more about Florida prescription assistance and how Simplefill can help you get enrolled, read below and become a Simplefill member today. 
What Prescription Assistance is Available in Florida? 
If you or a loved one is living with a chronic disease—such as diabetes, heart disease, COPD, Parkinson's disease, dementia, end stage renal disease, asthma or Crohn's disease, to name a few—you know how expensive it can be to maintain an uninterrupted supply of essential prescription medications. In Florida, prescription assistance is available not only through pharmaceutical companies but also through certain state-sponsored programs.
The Florida Rx Card offers all Floridians prescription discounts averaging 30%, with no eligibility requirements to be met. Though the program was originally designed to help the uninsured and underinsured, it also provides discounts for insured individuals on prescriptions not covered by their health insurance. 
Certain Floridians who meet the income and other eligibility guidelines may receive prescription coverage through Florida Medicaid, which is jointly sponsored by Florida and the federal government. In addition to meeting income requirements, applicants must be one or more of the following:  pregnant, responsible for a child under age 19, blind, age 65 or older, or disabled (or have a disabled family member in the household).
Florida's Medically Needy Program provides prescription assistance for low-income patients who don't qualify for Medicaid. Each month, after a patient has paid a certain "share of costs" (like a deductible) based on monthly family income, Medicaid covers any further medical expenses, including prescription costs, for the remainder of the month. 
Florida KidCare provides health insurance coverage, including prescription coverage, for uninsured children through age 18.  KidCare is an umbrella program encompassing four separate programs: MediKids, Healthy Kids, Children's Medical Services, and Medicaid. When you apply to Florida KidCare for your child, Florida KidCare will determine which of these programs your child is eligible for.
The Florida AIDS Drug Assistance Program (ADAP), also known as the Ryan White Program, provides prescription assistance for low-income uninsured and underinsured HIV-positive Floridians. ADAP specifically helps these patients pay for their HIV-related prescription medications.
What Does Simplefill Provide? 
Simplefill aim to improve the quality of life for Floridians who must take costly medications for an extended period of time, perhaps indefinitely, to control chronic disease symptoms and, if possible, prevent disease progression.  Adding that financial burden to the uncertainty of living with a chronic disease can ramp up stress to potentially harmful levels. We strive to reduce that stress by connecting people who need prescription assistance to one or more of the programs that can provide some relief.
How does Florida Prescription Assistance
Work? 
Different prescription assistance programs target different populations, have different eligibility requirements, and offer different benefits. Some provide prescription assistance only to those without insurance while others accept the underinsured and people with private insurance who can't afford their co-pays. Some offer discounted prescription process while others provide medications free of charge, though they may require patients to reapply after six months or a year. 
How to Get Prescription Assistance
We have made it our mission to help people like you get the prescription assistance they need. The first step is for you to apply for Simplefill membership online or by phone at (877)386-0206. You'll then be called by one of our patient advocates who will invite you to participate in a brief telephone interview. You'll be asked about your prescriptions, finances, and insurance status, and we'll use the information you provide to build your Simplefill member profile. 
Your member profile gives us an easy and accurate way to identify the prescription assistance programs, from among those offered by pharmaceutical companies or sponsored by the state of Florida, most likely to meet your specific needs. We'll do all the heavy lifting, without you having to lift a finger or fill out a single form.  We'll not only submit applications on your behalf but also handle the enrollment process when you're approved. 
Once you're receiving prescription assistance, we'll monitor your situation to make sure you've always got the medications you need to manage your chronic medical condition. Should there be any changes to your treatment regimen we'll update your Simplefill profile accordingly and get to work finding you prescription assistance for any new medications that have been added.
Simplefill will be your partner on your health care journey for as long as you want us to be.
Apply Now
Apply with Simplefill today, and you'll soon be receiving the Florida prescription assistance you're looking for.