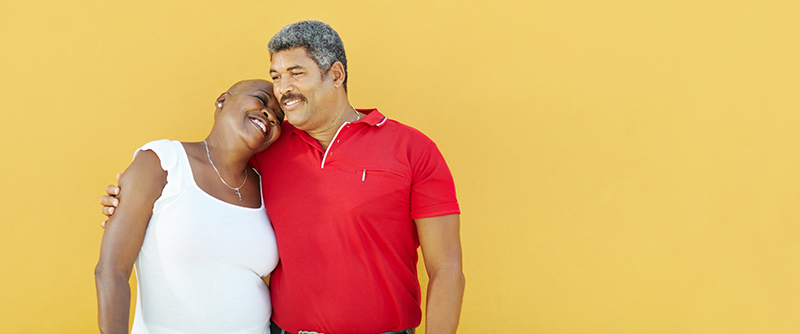 Simplefill's mission is to make life easier for people who are struggling to pay for the medications they take to manage medical conditions and symptoms, such as the symptoms associated with menopause.  Learn more about Estrace assistance programs, and enroll with Simplefill today.
What is Estrace?
Estrace (estradiol) is a naturally occurring female hormone used in menopausal hormone therapy. Estradiol production in the follicles of the ovaries stops with menopause, which means that estradiol levels in the female body drop precipitously.
Taking estradiol as a medication, as is the case with Estrace, eases the symptoms of menopause, including hot flashes and vaginal dryness. Estrace is sometimes prescribed for the prevention of postmenopausal osteoporosis, primarily in women who are not good candidates for non-estrogen medications. Estrace may also be used for palliative purposes in the treatment of prostate cancer and breast cancer.
Estrace is taken orally, with or without food, and is also available in an extended-release form. It may be prescribed in a topical form for the treatment of vulvar or vaginal atrophy.
What Does Simplefill Provide?
Simplefill's mission is to connect people who need prescription assistance with the programs and organizations that offer it. Medications used to treat chronic or long-term medical conditions must be taken regularly, without interruption, to produce the desired outcomes. For many people, high U.S. prescription costs make that very difficult.
Prescription assistance is available not only for the uninsured and underinsured, but also for those who are simply having a hard time making ends meet. But not everyone who needs help paying for their medications knows that such help is available or how to find it. That's where Simplefill comes in.
How does Estrace Work?
Estrace provides a way to supplement or replace natural estradiol. It works in the same manner as estradiol produced in the body.
How to Get Prescription Assistance
The first step in getting help paying for your Estrace is to become a Simplefill member by applying online or calling us today at 1(877)386-0206. Within 24 hours, you'll get a call from one of our trained patient advocates.
The advocate will interview you to gather the information we need to create your member profile. That profile will give us the basis for matching your needs to the specific Estrace assistance programs most likely to provide the help you are looking for.
Once we've identified the best programs for you, we'll prepare and submit applications to them on your behalf. And when an application is approved, we'll go ahead and handle the enrollment for you as well. We've made the entire process as easy for our members as possible.
Moving forward, you'll never have to worry about your Estrace prescription expiring. We'll make sure you have an adequate supply for as long as you need it. We'll also update your Simplefill profile whenever your medication needs change, and we'll help you get assistance paying for any new prescriptions added by your health care providers.
Apply Now
Join Simplefill today to get the Estrace prescription assistance you need.