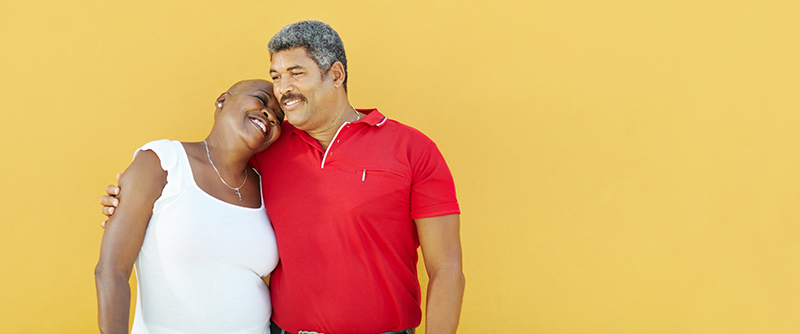 Simplefill helps Americans who are unable to pay for the medications they take to manage chronic diseases. Learn more about Amgen patient assistance, and enroll with Simplefill today.
What Amgen Patient Assistance Is Available?
Amgen sponsors the nonprofit Amgen Safety Net Foundation, which provides certain medications at no cost to those who meet the eligibility requirements.
Among the medications for which patient assistance is available are:
Enbrel (for the treatment of moderate to severe rheumatoid arthritis)
Epogen (injected to treat anemia due to chronic kidney disease in dialysis patients)
Neulasta (reduces infection risk due to low white blood cell count in certain cancer patients receiving chemotherapy)
Prolia (treats osteoporosis in postmenopausal women at high risk of fracture)
Repatha (injected to reduce the risk of heart attack and stroke in adults with cardiovascular disease
If you meet all of Amgen's eligibility requirements, you'll receive your covered Amgen medications free of charge for twelve months. You'll need to reapply at the end of that time.
What does Simplefill Provide?
Simplefill raises awareness of the many sources of patient assistance, such as the Amgen Safety Net Foundation. We also bridge the gap between such programs and the people who need their help. In doing so, we aim to make life a little more pleasant and a lot less stressful for people who already have enough to contend with.
How does Amgen Patient Assistance Work?
You should be eligible for patient assistance from the Amgen Safety Net Foundation if you:
Have been living in the United States or a U.S. territory for at least six months
Are uninsured, or your insurance doesn't cover the Amgen medication(s) you need (under certain circumstances, Medicare Part D participants whose Amgen medications are covered may still be able to receive assistance)
Have a household income below Amgen's specified limits, which are based on current federal poverty guidelines
While you are receiving Amgen patient assistance, your covered medications will be shipped to you on a regular schedule at no cost.
How to Get Prescription Assistance
To get the help you need, become a Simplefill member by applying online or calling us at (877)386-0206. Shortly thereafter, you'll get a call from a Simplefill patient advocate who will ask you to take part in a short interview. The information you provide will enable us to build your member profile.
Your Simplefill member profile will give us the basis for determining your eligibility for the Amgen Safety Net Foundation and other patient assistance programs you might qualify for.
We've designed our entire process with patient ease in mind, so there's no paperwork for you to contend with. We take care of everything from submitting patient assistance program applications to getting you enrolled in any program that accepts you. Longer-term, we'll update your profile and find you patient assistance for any new medications that might be prescribed for you in the future.
Apply Now
Apply with Simplefill today, and you'll soon be reaping the benefits offered by Amgen's patient assistance program.